The Thin Red Line is central to achieving our goals and some of you who have recently become supporters have asked about its' origin.
The eventual founders of Citizens' PLAN B were participants in the City's community engagement initiative for the Waterfront Hotel Planning Study which ran from May 2017 to September 2017. We gladly wrote out our priorities on post-it notes, presented our small group's views and provided feedback on the urban planners' proposals at various workshops. When the Emerging Preferred Concept #1 (which was based on a design with buildings on both West & East extremities of the property and not on the "logical" choice) was announced, we sensed that something in the process had gone afoul. It was at that point that we decided to prepare our own, alternate design (i.e. PLAN B).
With a newly-hired urban planner on our team, we began to study the previously-developed concepts and what we considered as the logical predecessor, Emerging Preferred Concept #2 in particular.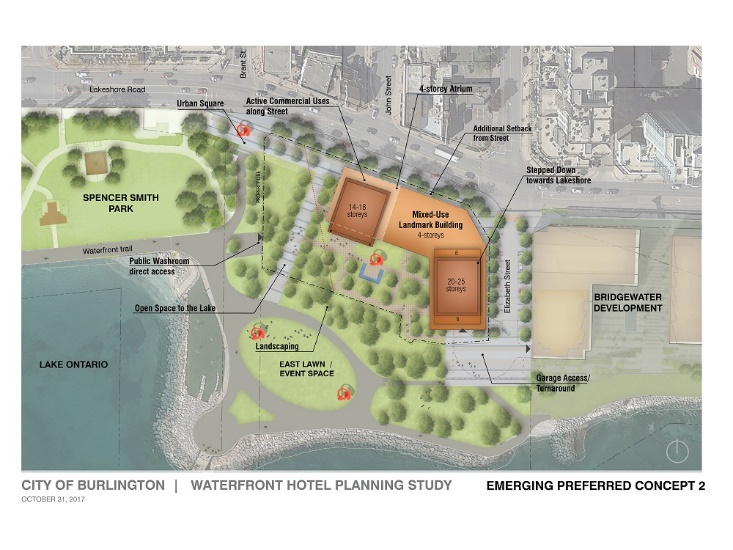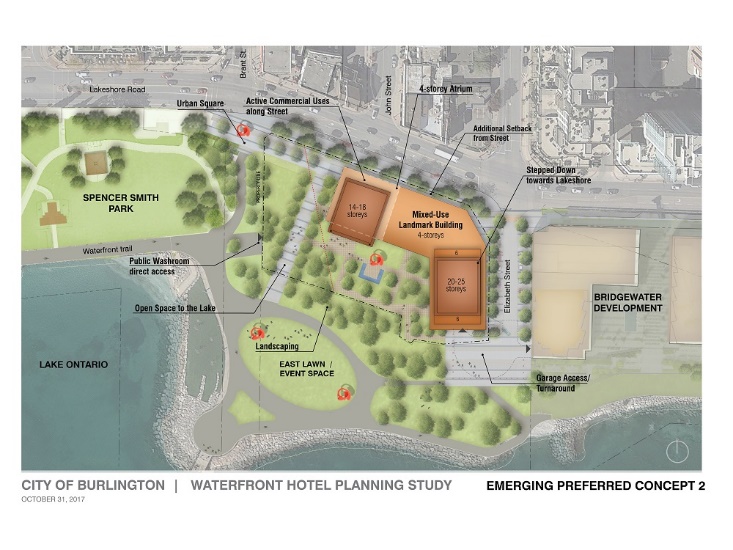 Can you see the Thin Red Line on the diagram above? The line extends from a daylight triangle once proposed for future development on the NE corner of Brant Street & Lakeshore Road, across the 2020 Lakeshore property and down to the lake. It became apparent to us at that point, that if no buildings were erected West/ Southwest of this Thin Red Line, we could achieve what most Burlington residents really wanted in any redevelopment of the Waterfront Hotel; namely an enhanced gateway to Lake Ontario at the foot of Brant Street and an extension of Spencer Smith Park's green space.
The aerial view included here provides an improved articulation of the Thin Red Line, particularly concerning the West property line of the Waterfront Hotel property.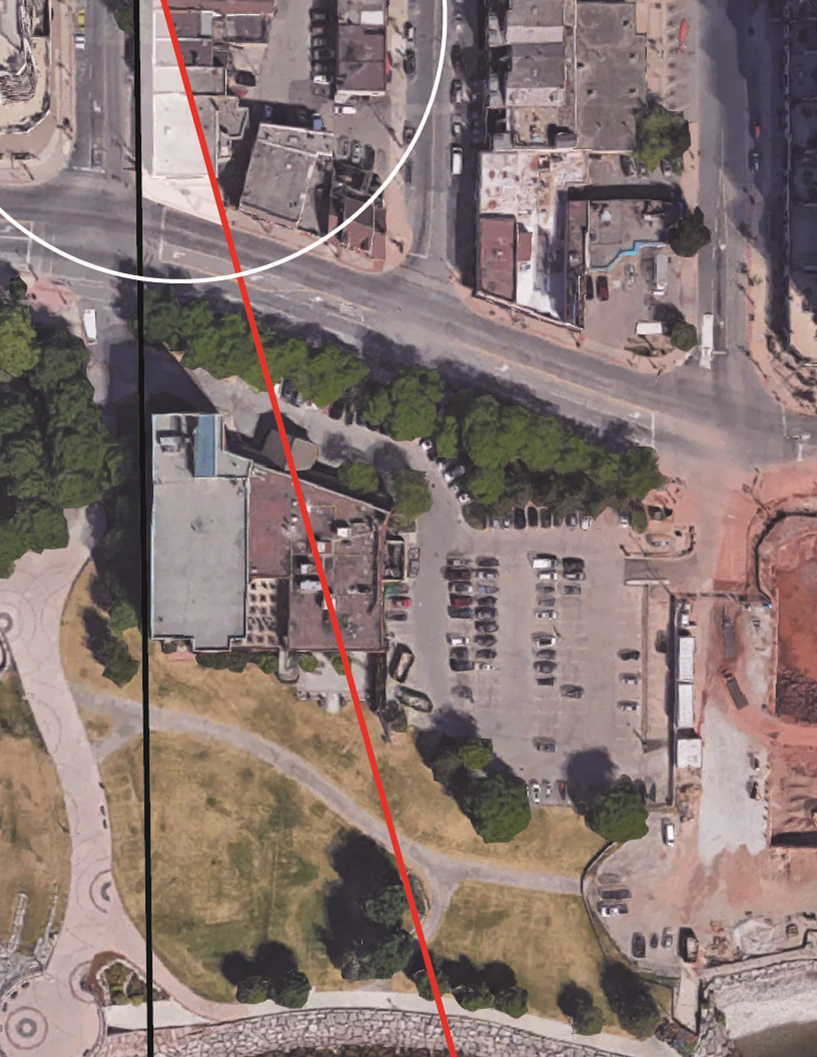 After further discussions in early 2018 with the Planning Department & the owner of the Waterfront Hotel property, Emerging Preferred Concept #3 surfaced, and it remains the last design produced to date from the Planning Study (see EPC#3 Evolution Snapshot PDF in the Resources section).
PLAN B did delegate at a June 5th, 2018 City of Burlington Planning & Development meeting to formally request that any future development of the Waterfront Hotel employ the Thin Red Line as a design principle for the placement of buildings, as part of the City's Waterfront Hotel Planning Study Update PB-23-18. This was approved and on June 18th, we were formally notified that the planners were directed to "define and consider a building setback from the Thin Red Line and maximize publicly accessible green/open space".