May 30, 2023
Plan B group want to see the Waterfront Hotel development plan go back to one of the preferred concepts
January 31, 2023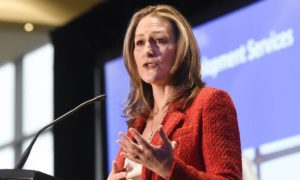 'The defining characteristic': Dispute goes on over Burlington city waterfront as large development proposal faces strong opposition
January 6, 2023
Ontario Land Tribunal puts a stop to the re-development of the Waterfront Hotel site
February 26, 2022
February 25th, 2022
Time for the taxpayers to speak up on the Waterfront hotel site development; several Councillors appear to have lost their tongues
February 23, 2022
Citizen's Group states their case for how the Waterfront Hotel site could be developed.
February 22, 2022
Public will get a look at what if any changes in the original plan have been made by the developer on the Waterfront Hotel site
February 18, 2022
It is your waterfront – let the city know what you think of the current concept for the Waterfront Hotel site
February 9, 2022
Waterfront Study to re-start on the 15th – meanwhile Planning department processes an application to build two towers
February 9, 2022
Councillor takes small group on a tour of Ground Zero – did she give them the complete story?
February 4, 2022
Development news that was sent to a limited group of people – an open and transparent civic administration would have and could have sent the information to everyone.
February 5, 2022
Urban Design Advisory Panel comments on development slated for Waterfront Hotel site
February 4, 2022
Waterfront study resumes February 15th; expected to last four months – meanwhile Planning staff work flat out to complete their work before an April 17th deadline.
November 23rd, 2021
Suddenly a development that is very controversial files an application to proceed and no one tells the public
November 22nd, 2021
Burlington is no longer building out – it is building up – just not in the right places
November 17th, 2021
City council is almost mute on the decision to grandfather seven development sites while approving the move of the Urban Growth Centre
October 26th, 2021
What happened to the Waterfront Hotel study that got mentioned in 2005 ? It doesn't seem to have a timeline – however, the owner of the hotel site has a timeline
October 19th, 2021
Development for Brant and Lakeshore could change what Downtown would look like
October 9th, 2021
September 29th, 2021
Could a land swap save the city and keep the waterfront in the hands of the public?
September 26th, 2021
Architect explains what will make Waterfront Hotel site the top destination in the city
September 25th, 2021
Developer's consultant explains what they have in mind – looking for feedback.
September 21st, 2021
Public can now get a look at what the developer wants to do with the Waterfront Hotel site
September 9th, 2021
December 6th, 2019
Don Fletcher once again explains to Council why Plan B is critical to saving what Burlington is.
November 15th, 2017
Plan B – a citizens group wants major input into the design of the Waterfront Hotel re-development. They don't want to see the waterfront getting treated the way they think Brant Street has been treated.
November 10th, 2017
Two very different views on how the Waterfront Hotel property should be re-developed are now on the table. How we got to this point is a long story. It is your city – make your views known.
November 9th, 2017
There is a Plan B for the re-development of the Waterfront Hotel property – a group of residents don't like the ideas the city Planning department seems to favour.
Expect to hear a lot about Plan B – if city council is smart they will adopt it quick quick before they totally annoy the people that put them in office.